3 World-Class Tourist Attractions, First in Thailand!
3 World-Class Tourist Attractions, First in Thailand!
For Children, Teenagers, and Everyone in The Family

Come experience new things with your loved ones during your leisure time. Spend your most enjoyable time at Siam Paragon and Siam Discovery, where world-class attractions await young children and adults. Come to KidZania Bangkok, Sea Life Bangkok Ocean World and Madame Tussauds Wax Museum.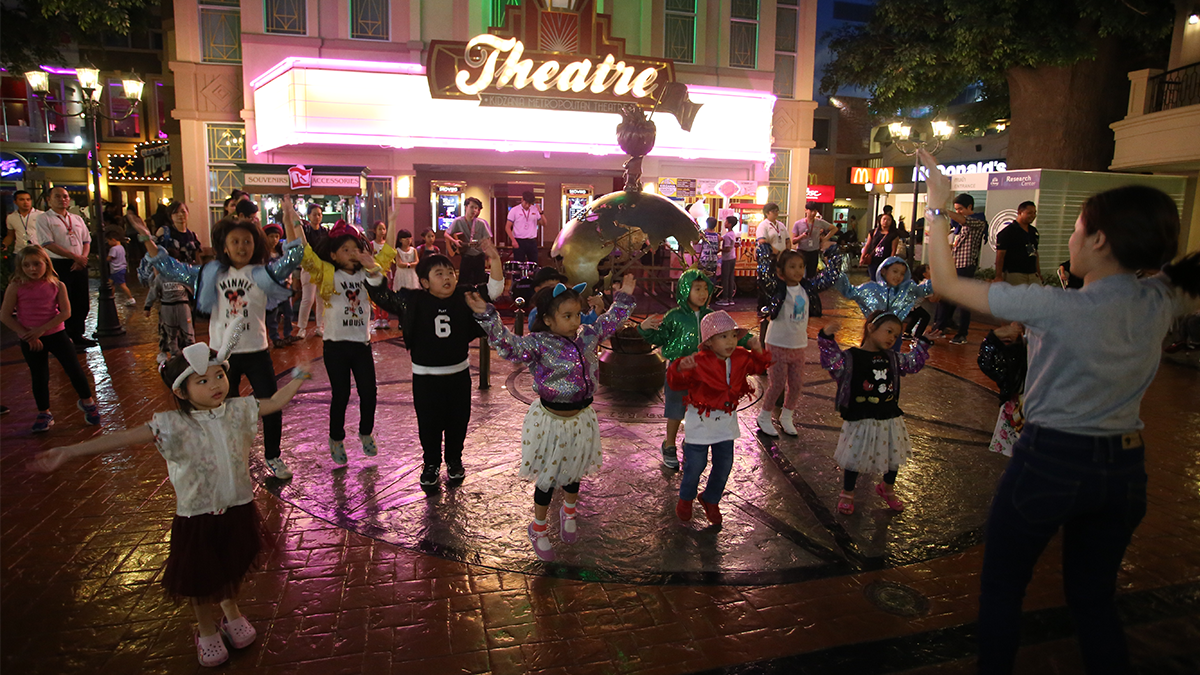 KIDZANIA BANGKOK, a big, wide world where all children in Thailand dream of the one and only at Siam Paragon.
School breaks are time for families to take their children out to enjoy various activities, especially special classes to enhance their skills for the future. But how wonderful it would be if your kids could find out what they like, what they would like to be when they grew up, and then have a real chance of trying it? Not to mention the fun they will have! KidZania: the world of children, the one and only in Thailand, at 5th floor, North Zone, Siam Paragon.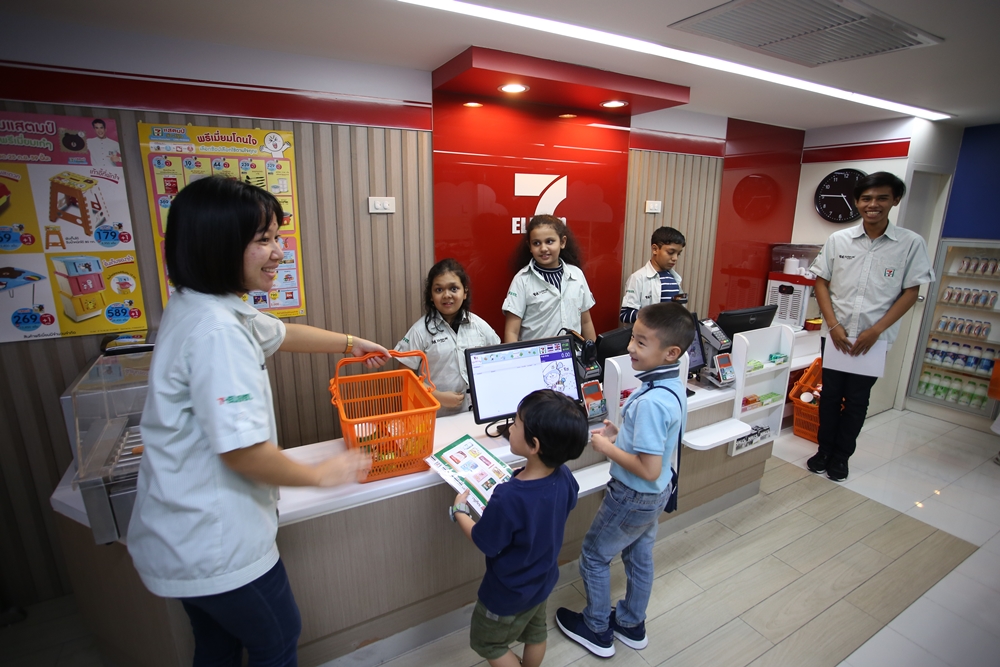 Those experiences can be found at KidZania Bangkok, a center for learning and entertainment for children aged 4 – 14, where they can learn find entertainment in taking part in real jobs activities according to their preferences, be it aviation, medical personnel, actor, policeman, or firefighters that will give them motivation for future career.

KidZania Bangkok, the one and only in Thailand, is located at 5th floor, Siam Paragon Shopping Complex. Everything is 30% smaller in "KidZania", so that children could run the city and do all major jobs that can make the town a better place to live. Each job is interrelated, so that children can gain real life experience. They can go in on their own, while parents can stay in the waiting areas, or follow their children to take pictures along the way!

The town is divided into three zones: airport zone for check-in, where children can be pilots and flight attendants, city square zone, which is the main area of KidZania, consisting of important places such as the bank, police station, hotel, theatre, etc., and suburb zone, where manufacturing factories that produce milk, green tea, sodas, etc., are located.

Once children step into KidZania, the first thing they will receive is 50 kidZo allowance, the special KidZania currency, which will help them learn how to manage their own finances, as each learning station requires entrance fees. When children enter as service users, they need to pay the requested fees, but if they enter the place as service providers, they will receive payments in kidZo in return as well. In addition, if they deposit this in the bank, they will also receive interest.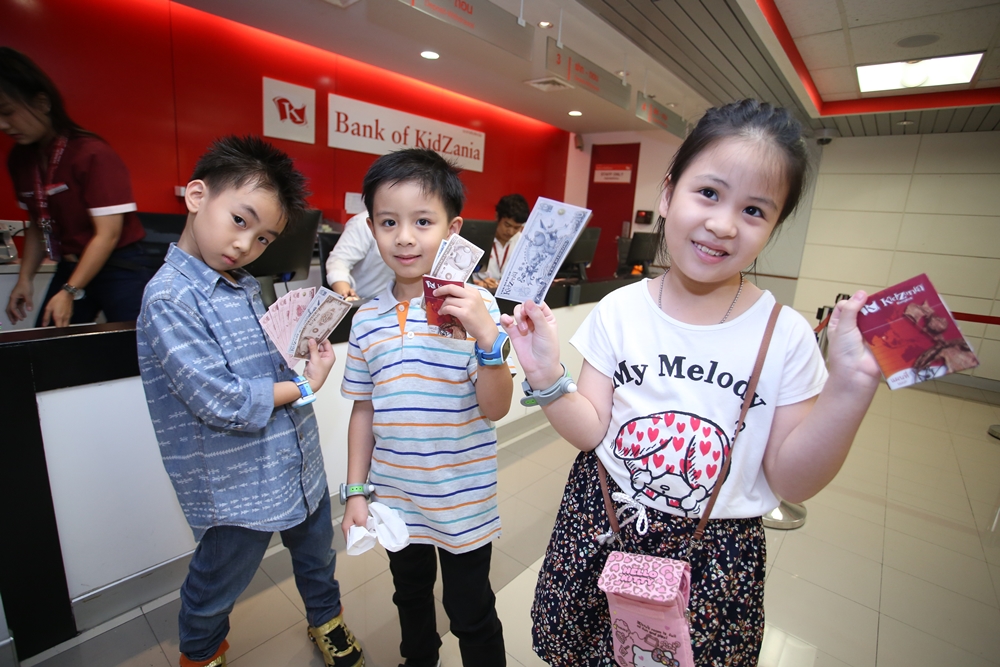 There are various places in the city for children to learn new skills, such as a cooking school, art school, music school, acting school, etc. These activities certainly bore learning expenses, but once they finish their training and start doing real work, they can earn income too!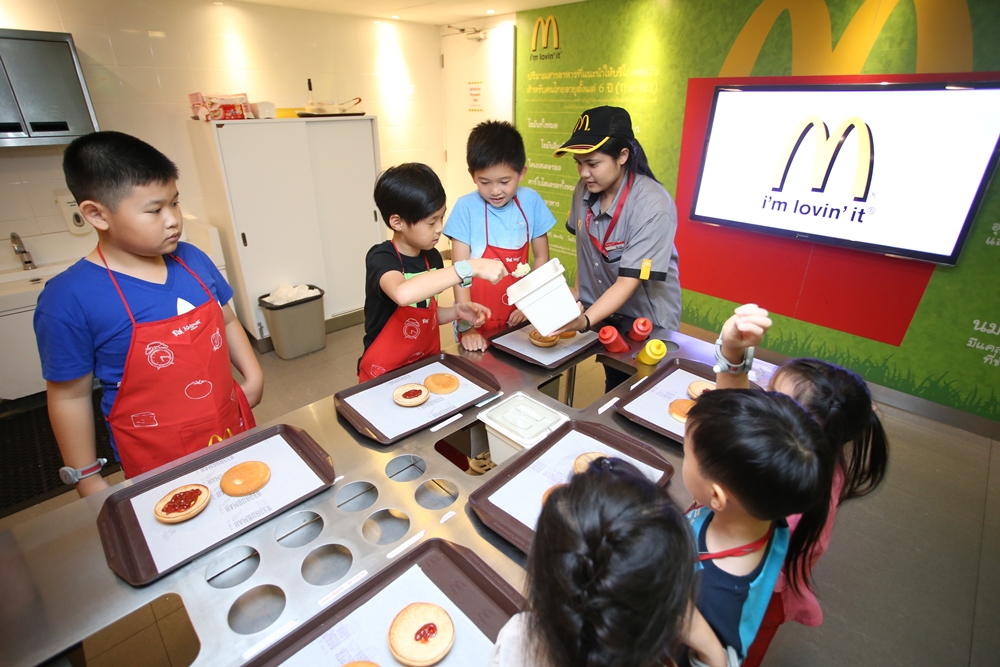 At the PTT Gas Station, children can be station manager, filling the tanks of their friends' cars. There are also washing and maintenance zones. The children need to have driving licenses before they can drive, of course passing an eye test, driving training and examinations at the driving school where their friends operate and run.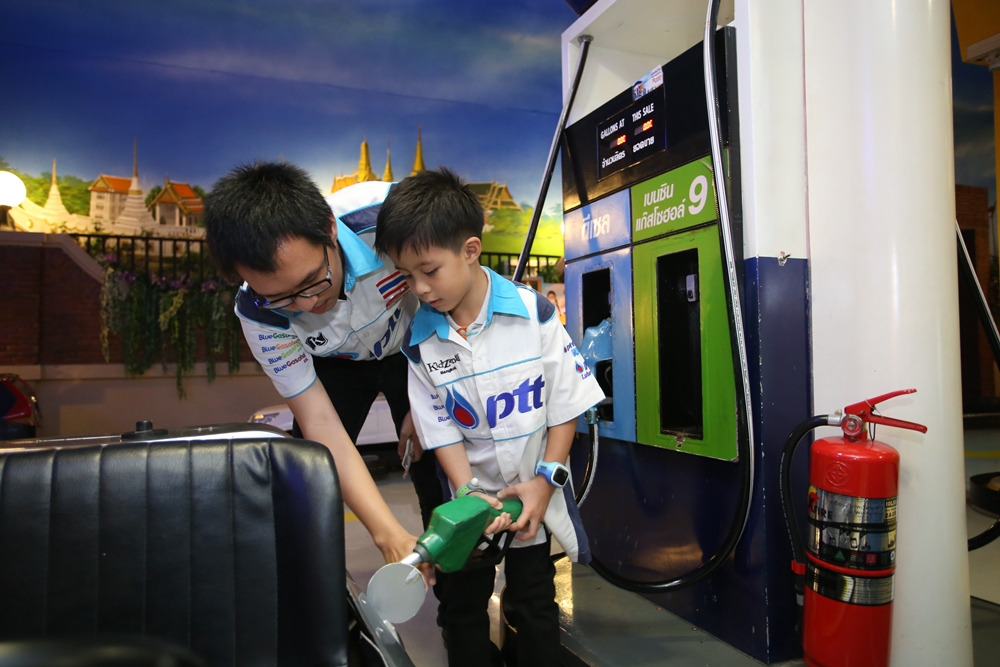 Sirens going on loudly around the city means there is a fire. Little firefighters in yellow fire suits who had been well trained are ready to undertake this important mission. Police officers are stationed in the area to keep it safe.


At the theatre, professional magicians so well-trained from the magician school are showing their art on stage. Next will be actors from the acting school, waiting to perform 'Peter Pan', followed by fashion shows from professional models.

Factory Zone: little factory workers are diligently making products for the whole city, such as soda factory, drinking water factory, milk factory, and green tea factory. Children can show the finished products to their friends afterwards.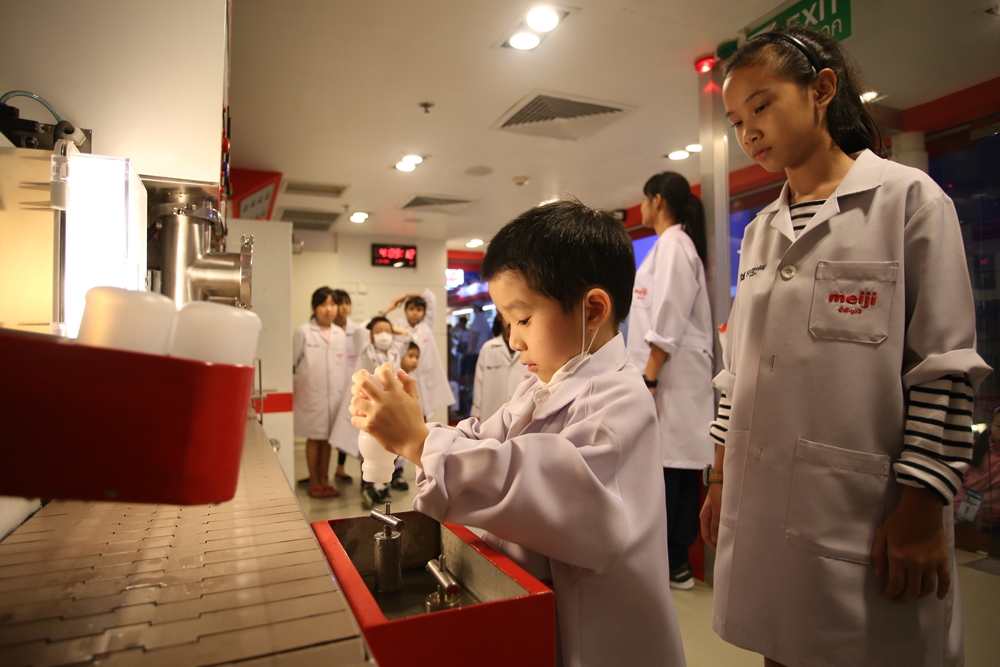 Besides career-related activities, children will be taught the importance of education, with Brand Junior University providing various field of studies such as physics, astronomy, biology, geology, and chemistry. After graduation, they will receive student ID cards which can be used as discount cards when they choose to enter designated establishments, or they can choose to receive more kidZo when choosing the careers related to their studies.

There are more than 65 establishments that offer more than 80 career choices in KidZania. Children can learn various skills to get their dream jobs, decisions-making, self-dependence, working with others, self-expression, individuality, as well as learning the value of money through kidZo currency.

KidZania is located at 5th floor, Siam Paragon Shopping Complex. Opening hours Monday to Friday, from 10.00 am – 05.00 pm, and Saturday and Sunday from 10.30 am – 08.30 pm. Inquiries and more information can be found at bangkok.kidzania.com or Telephone 02-683-1888.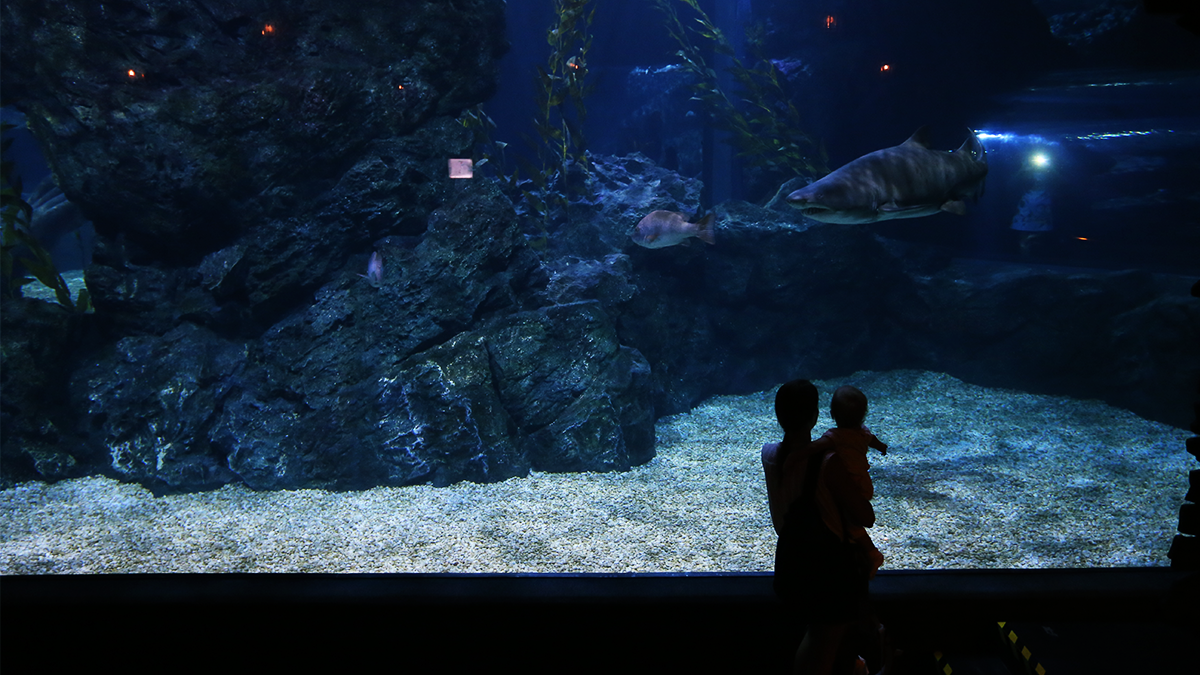 Enjoy the Undersea World near us at Sea Life Bangkok Ocean World, Siam Paragon
What would prolong your smile, enter another world, holding hands with your children or loved ones, better than watching sea life that seem so far away from us. Sea Life Bangkok Ocean World, the first and only undersea world in Thailand brings the sea closer to you, with sharks and stingrays, penguins and sea otters. Sea Life never bores children, and we are encouraging them to open their eyes again in the middle of the city, at Floor B1 of Siam Paragon.

Be prepared. Bring a jacket since the penguin zone can be a little chilly. Once arrive at Siam Paragon, ride the elevator to B1 floor to buy tickets. Thai people can buy the tickets with rabbit cards for 150 Baht discount, 4 tickets per one rabbit card. Tickets are sold as combo A, B and C, with different prices between tourists and Thai citizen. Combo B and C include ticket to Madame Tussauds and special gifts. Check out the prices at www.sealifebangkok.com You can avoid long ques at the ticket booth by purchasing year tickets and get fast-track to the red-carpet line!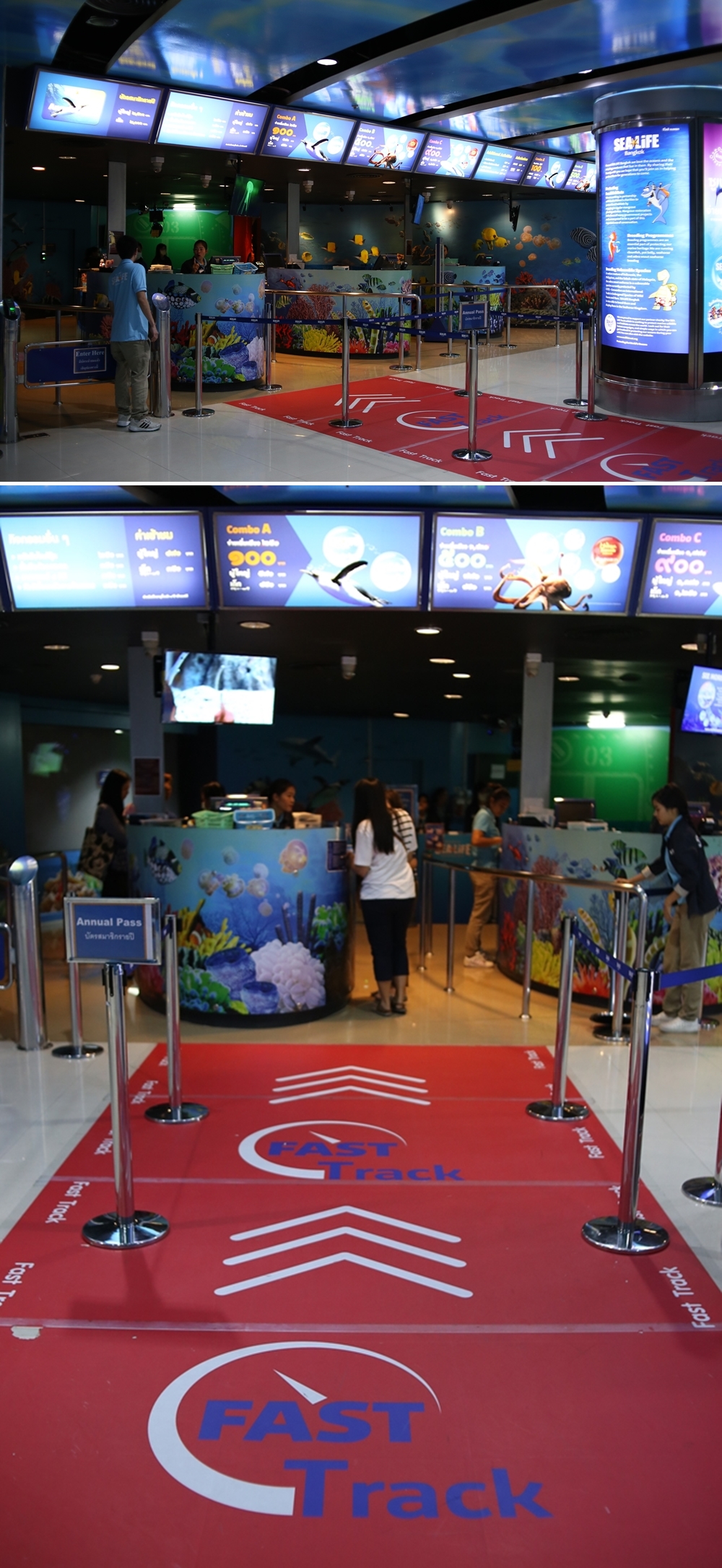 Once tickets are bought, the excitement begins! Take your little ones' hands as they will be running around! First there is a photograph booth with several backgrounds to choose from at 350 Baht per picture. Beautiful backgrounds can be put on key chains or magnets.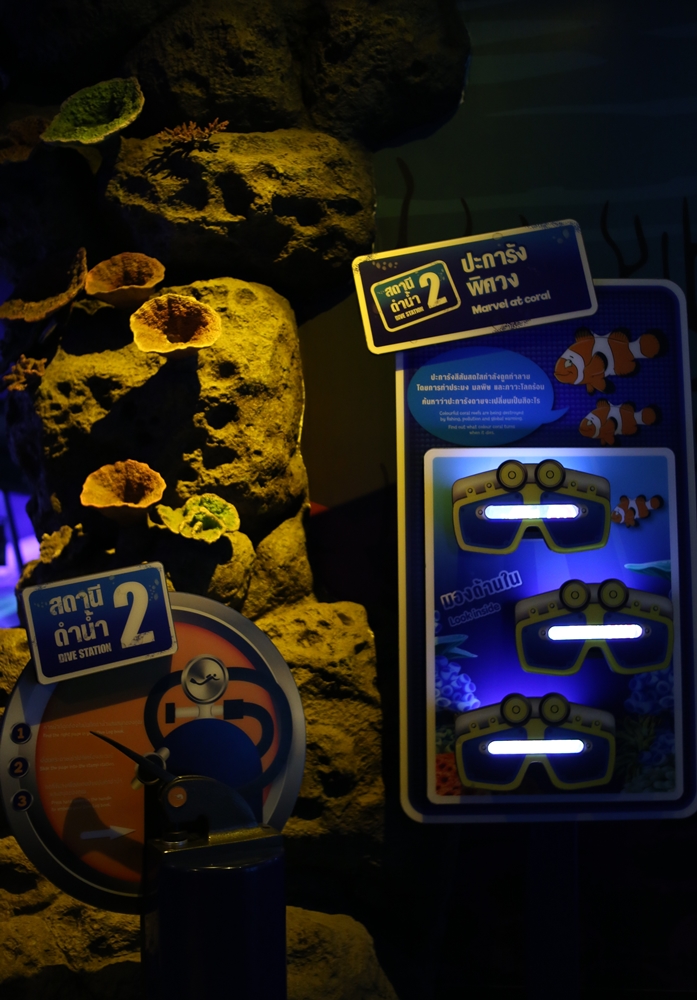 Walk a little further and you will see a Rocky hideout where red spider crabs welcome you with their claws. Nearby is a children's corner where children can get stamps of all 9 corners, to gain a Sea Life pin at the exit.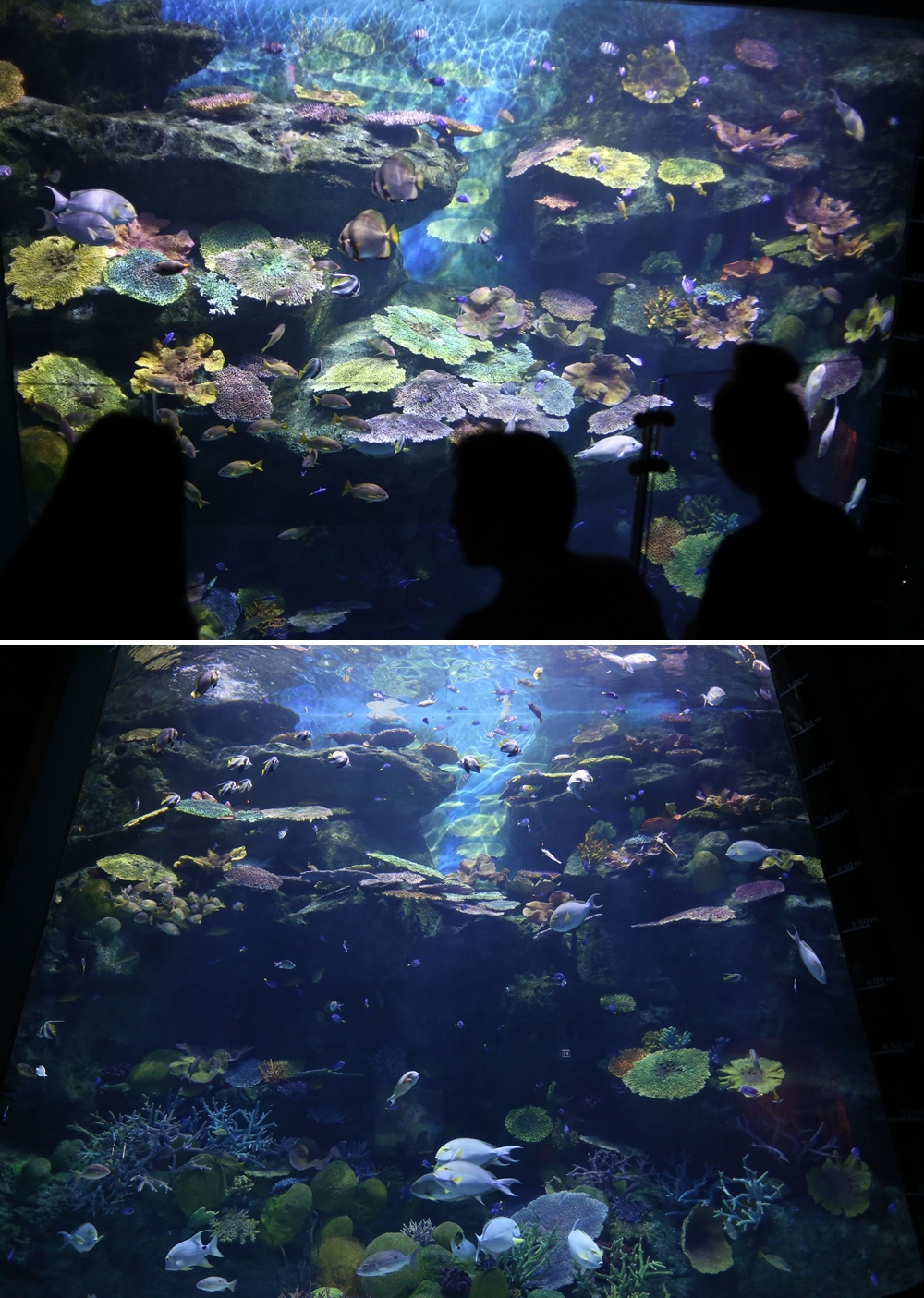 A little further inside is "Behind the Scene" where children can look at the work behind Sea Life, looking at the water treatment system and a challenging glass-floor next to it, with many sharks swimming underneath. Children can also play Shark Mission game on the wall. Outside the shark room, there are chairs you can sit and watch fish in a huge wall-to-wall tank. Adults might not want to walk away from this spot because it is so entertaining!

Next is the sea horse zone, the favorite of staff at Sea Life. They lead such amazing lives, because the males take care and hatch their eggs before sending over to the females. There are sea horses in photogenic colors here, waiting to be photographed at watched by children and adults alike.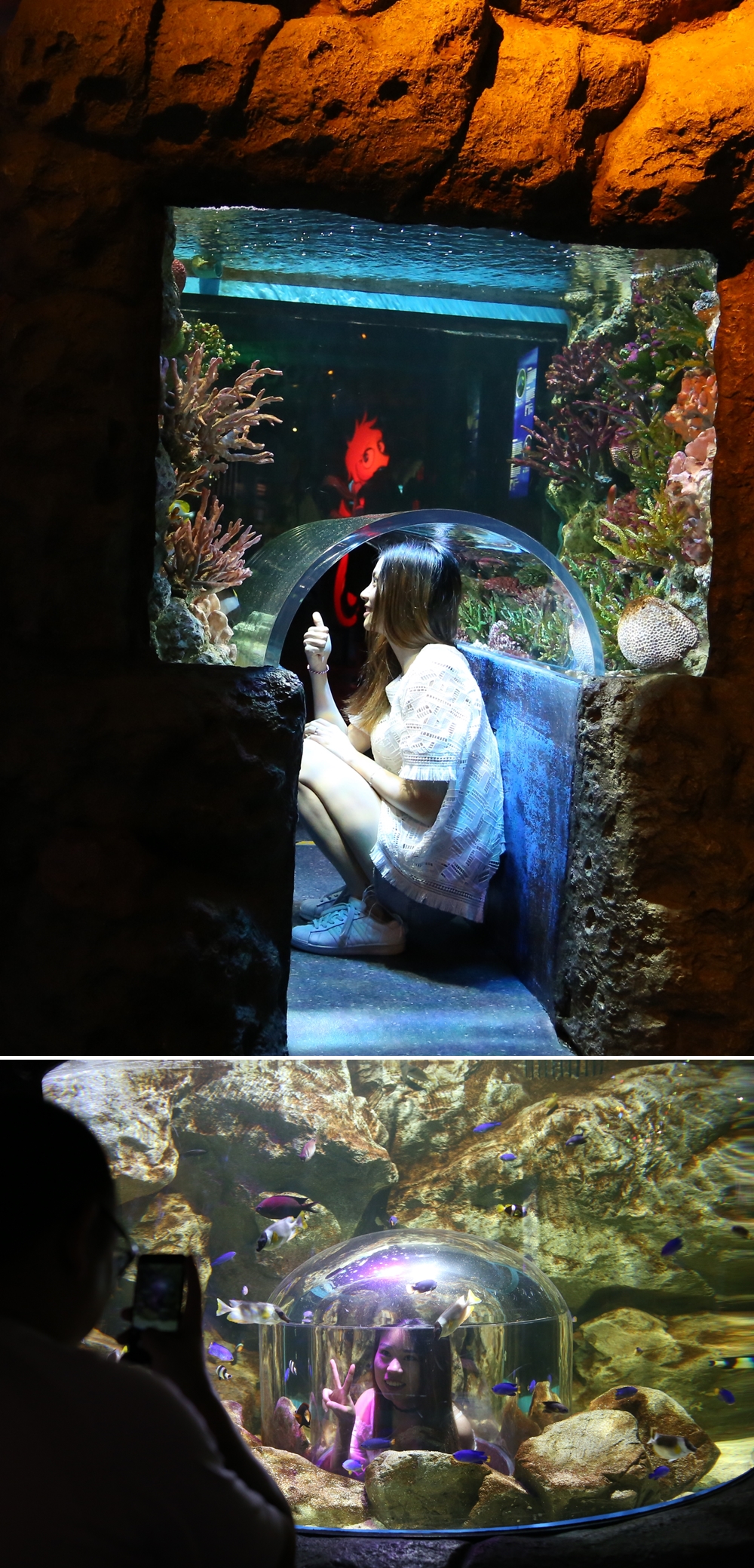 Another cute gimmick at Sea Life, a must see and take pictures at 'Glass Tunnels' where you can act like you are really undersea in a picture, so popular the line is so long! On your right is freshwater zone with rare fish from several parts of the world such as Thailand, Africa, and South America. They might not be so colorful, but surely look unique and interesting indeed. Some children really like this zone, while some would be afraid. The zone is decorated with a lot of greens. Amazon stingrays have gorgeous patterns so pleasing to the eyes. A little further is a resting zone where you can rest, drink waters or popcorn. A new feature is reptile display boxes for children to look at.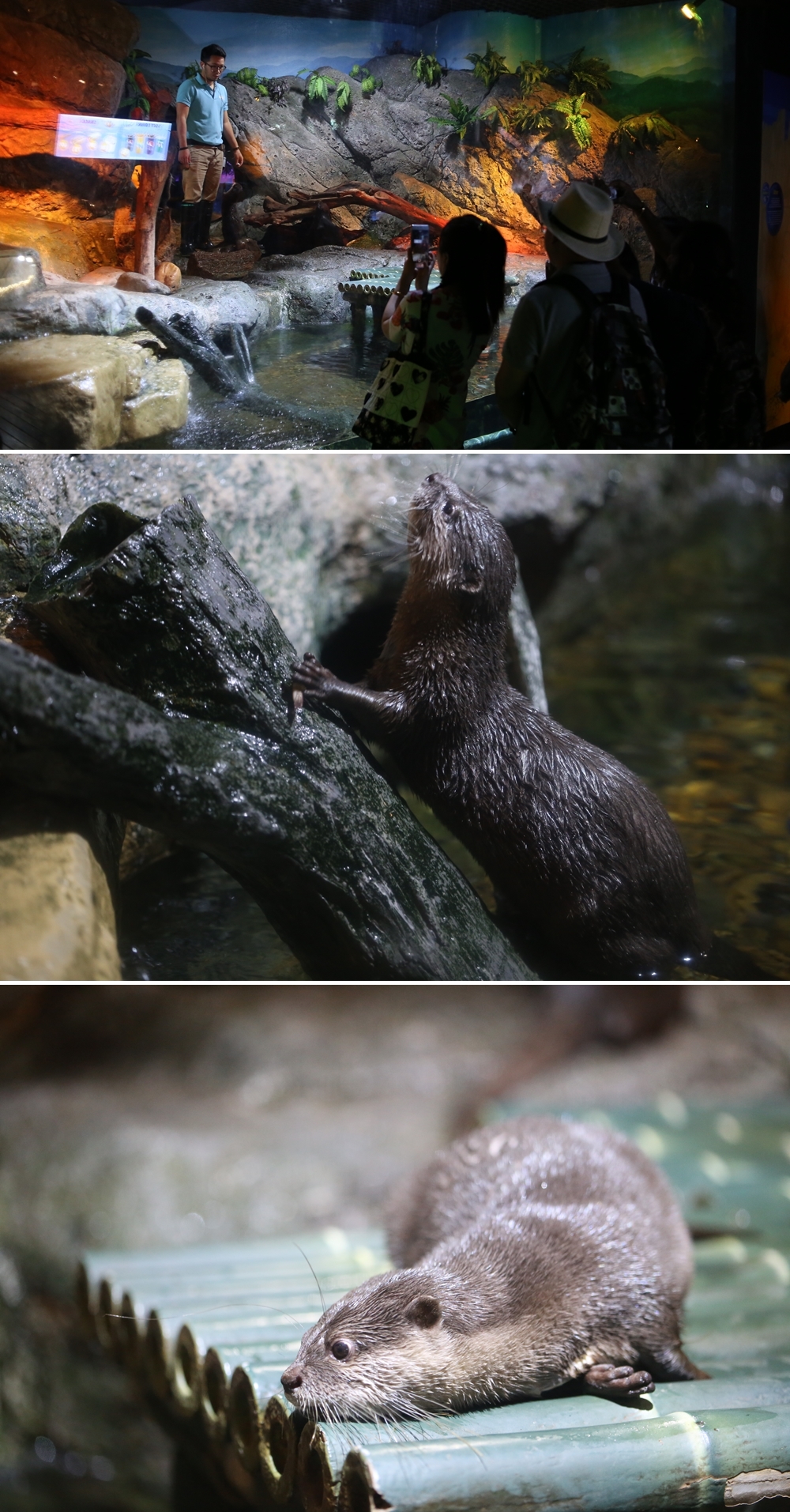 Another kind of animal that draw everyone's smiles is sea otters. They are as smart as penguins and can carry things with their little paws. Plan your time well to watch adorable shows of the otters and their trainer. Next is a zone people almost run to: penguins! A huge penguin glass wall where you can sit and watch them for as long as you would like. A corner where you can touch starfish, sea cucumbers, and shark eggs. Next is the sea turtle corner. Some might remember that it used to be a tank for stingrays before.

After this comes the most spectacular undersea world where first-timers will be so excited and say wow! A huge underwater tunnel where all the fish swim. You might look up and see a stingray smile at you, whenever a shark swishes by, you might want to scream! It is a place where people like to take great family pictures.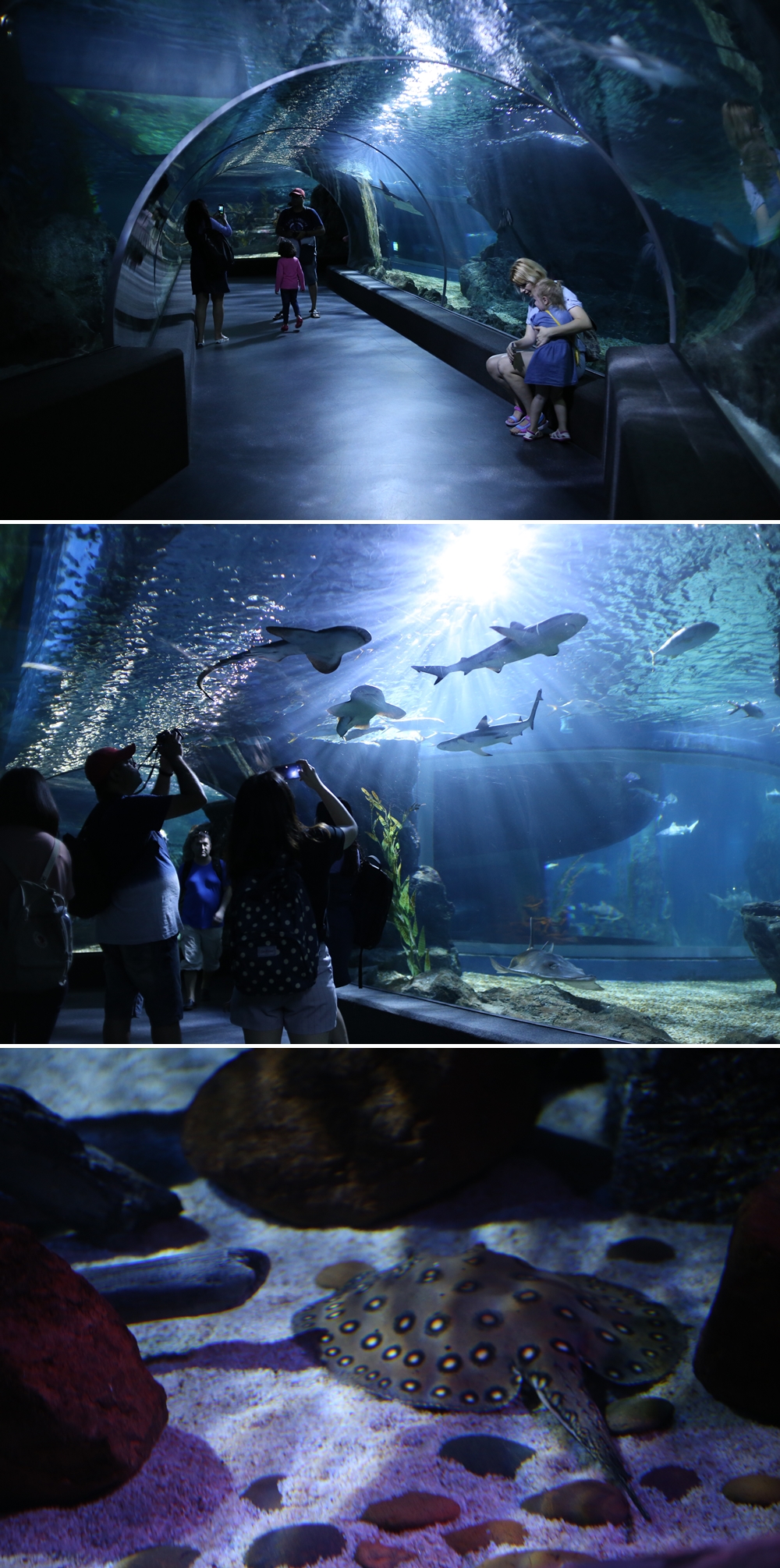 Then comes the penguin's ice house. They are adorable and loved by everyone. A species called Gentoo is the world's third largest. The trainers say they are very smart, but cautious and need time to get used to them. Once they trust you, they will come when it is feeding time. The trainers say they have bonds with them too.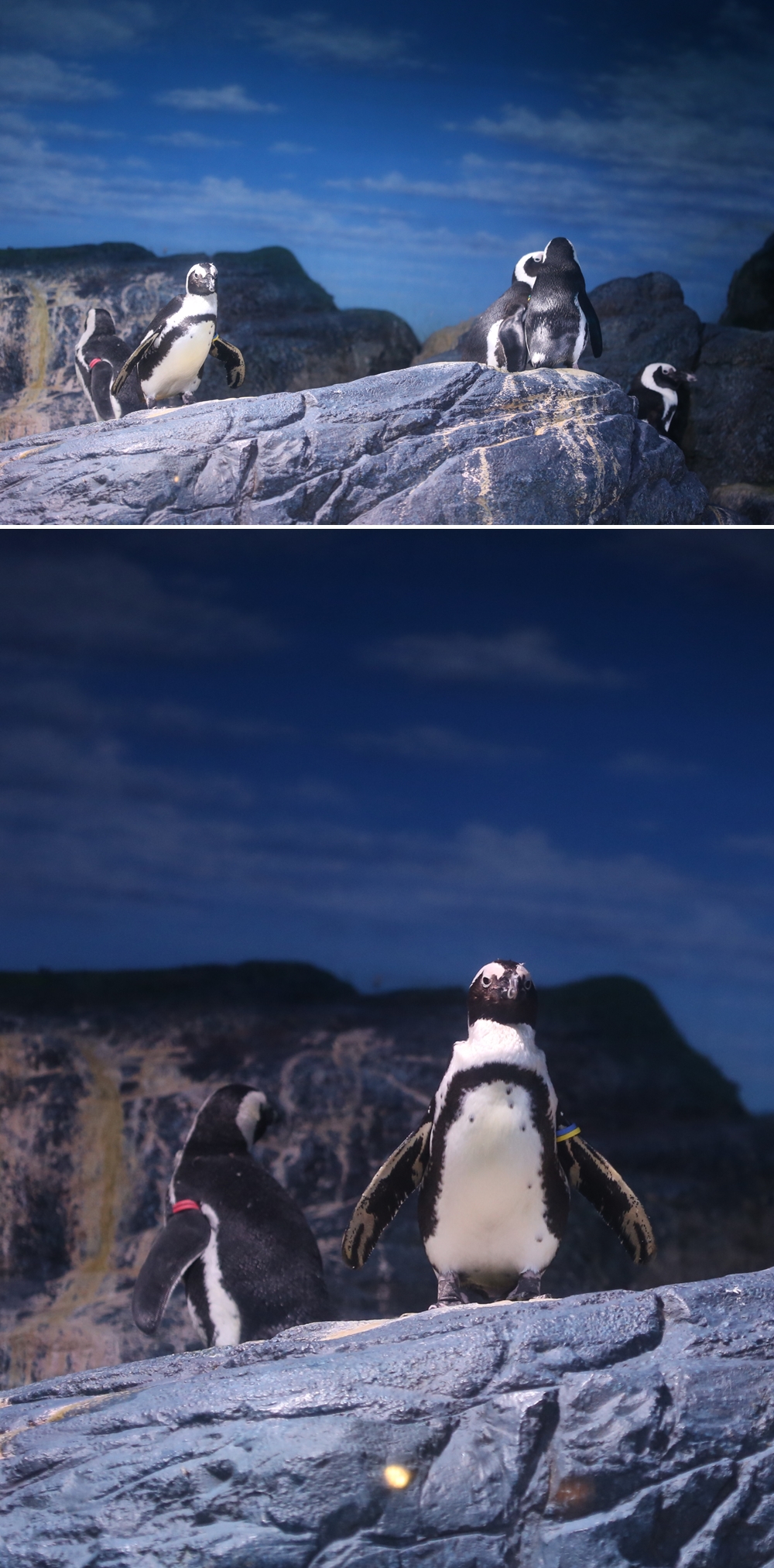 You may walk around, sit and watch the fish, or try the Ocean Walker if you dare. Wear a diving costume with oxygen masks to walk in the tank for 15 minutes at 2,000 Baht per person. Be as closed to the sharks as you can for the utmost excitement!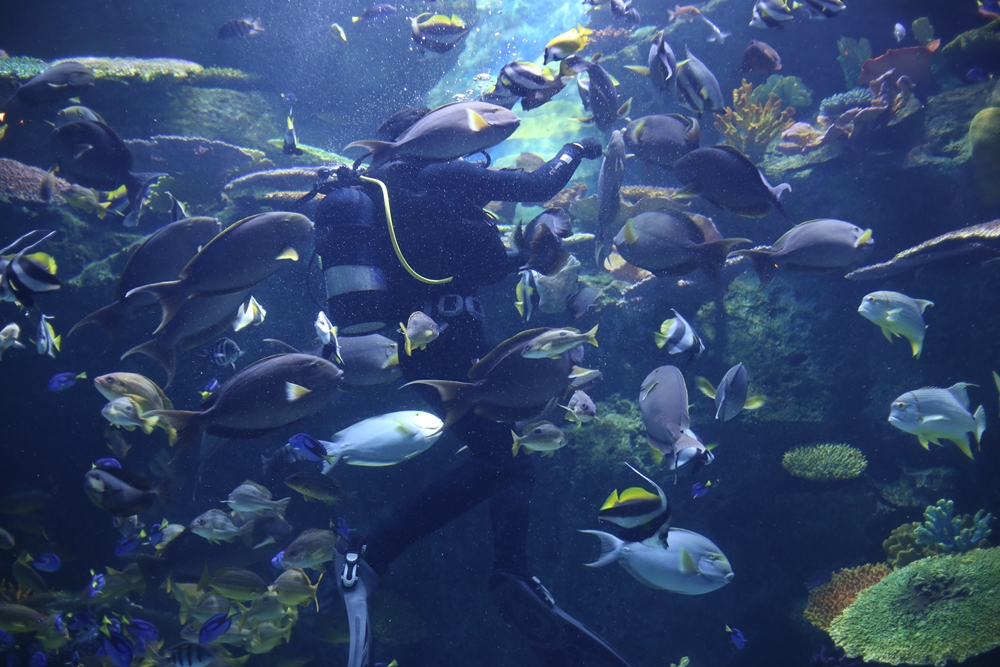 Do not forget to take pictures with the cute jellyfish displayed in a room set up. Also, beautiful living arts corner for picture-taking.

Before leaving the underwater world, shop for souvenirs at our shop. Children will surely run to their favorite sea animals, and of course our beloved penguins. More pictures can be taken at the entrance. Two hours in Sea Life will make you feel like a real visit to an underwater world. Your childhood fantasy will return once more, and build your children's dreams for the fun and exciting adventure!

Come visit the underwater world at Sea Life Bangkok Ocean World, B1 floor, Siam Paragon Shopping Complex.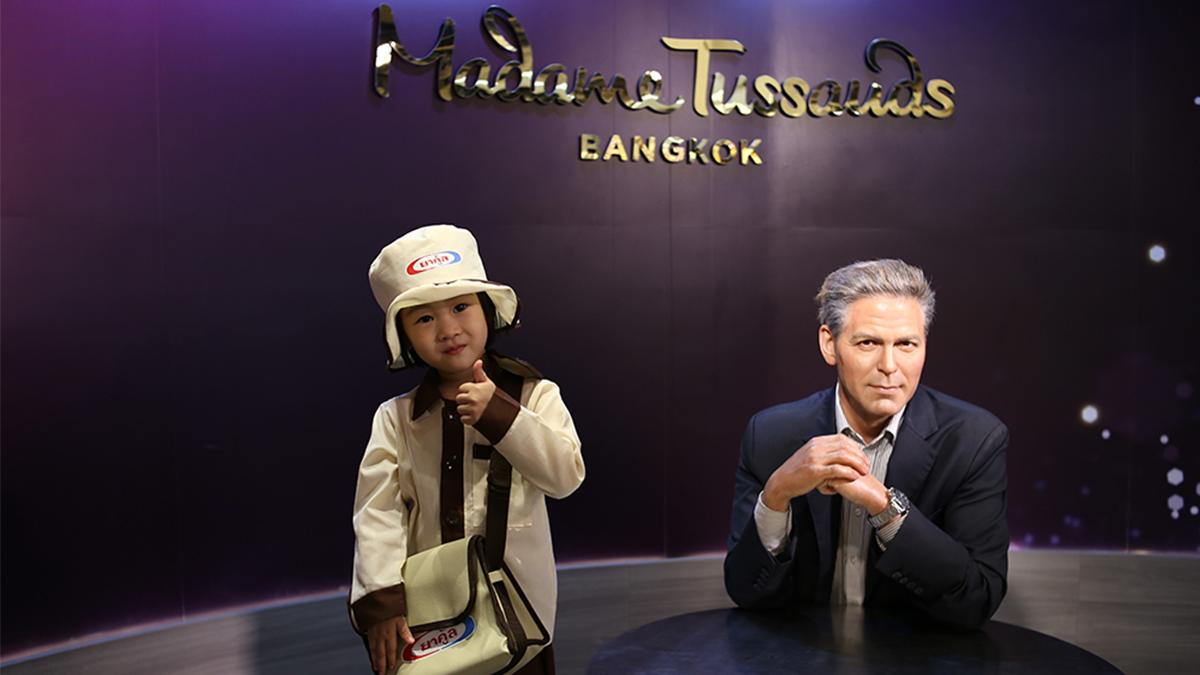 Get acquainted with world-famous celebrities!
Visit the legendary Madame Tussauds Wax Museum from the UK
Where else in Bangkok where the whole family can enjoy and widen the imagination by getting acquainted with virtual world-famous figures, so life-like as if they were standing in front of you but Madame Tussauds Bangkok! An attraction for so many tourists.

A lot of people usually think that there was nothing more to wax museums but was figures, but you may think again after a visit to Madame Tussauds! There are so much more than life-sized wax figures, there are also interactive activities along the way, and all the figures can be touched, taken selfies with, or mimicking their post!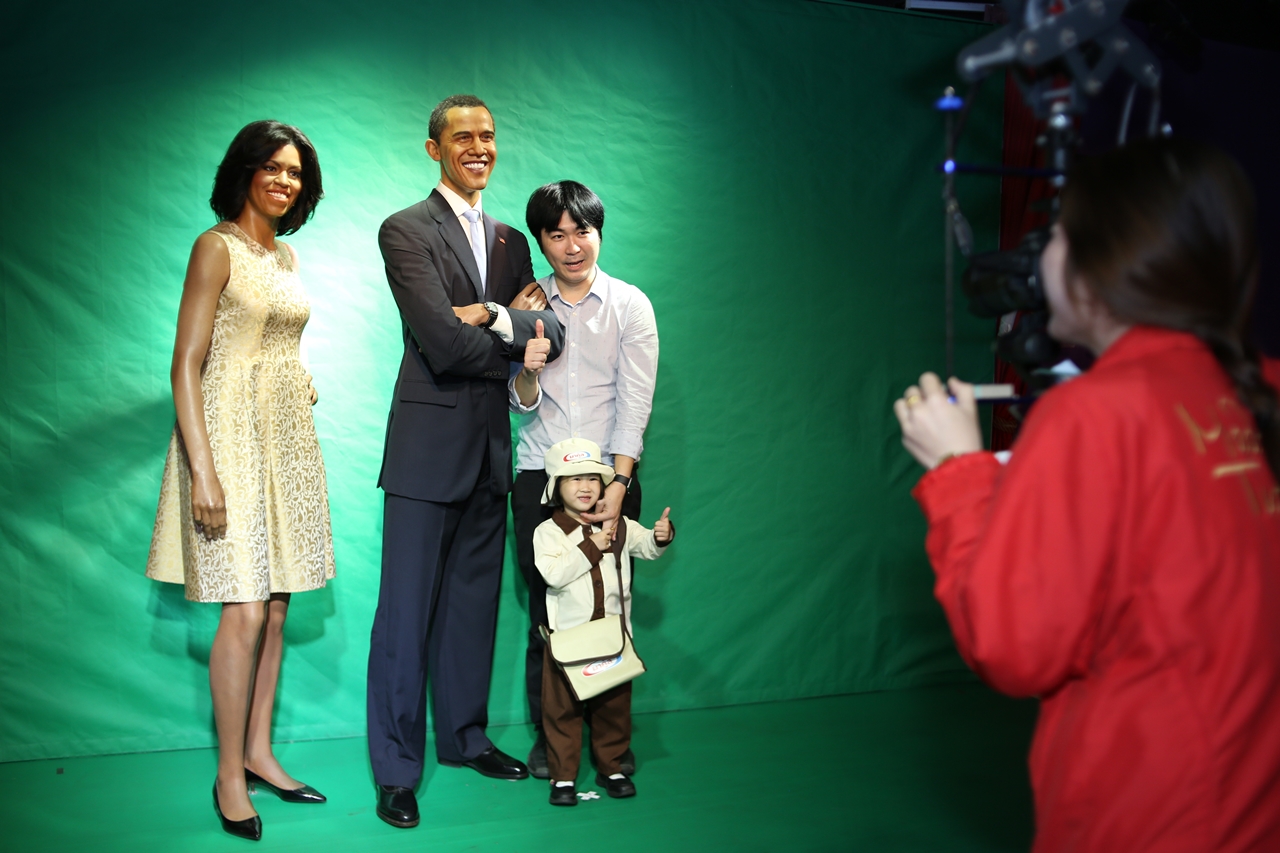 After tickets are bought at ticket booth, the first room is The Royal Room, where figures of royalties, both Thai and foreign, are displayed, such as Mahidol Adulyadej, the Prince Father and Princess Srinagarindra, the Princess Mother, Queen Elizabeth II of Great Britain, Diana, Princess of Wales, as well as world leaders such as Mahatma Gandhi, Mao Zedong and several others, together with information of each one.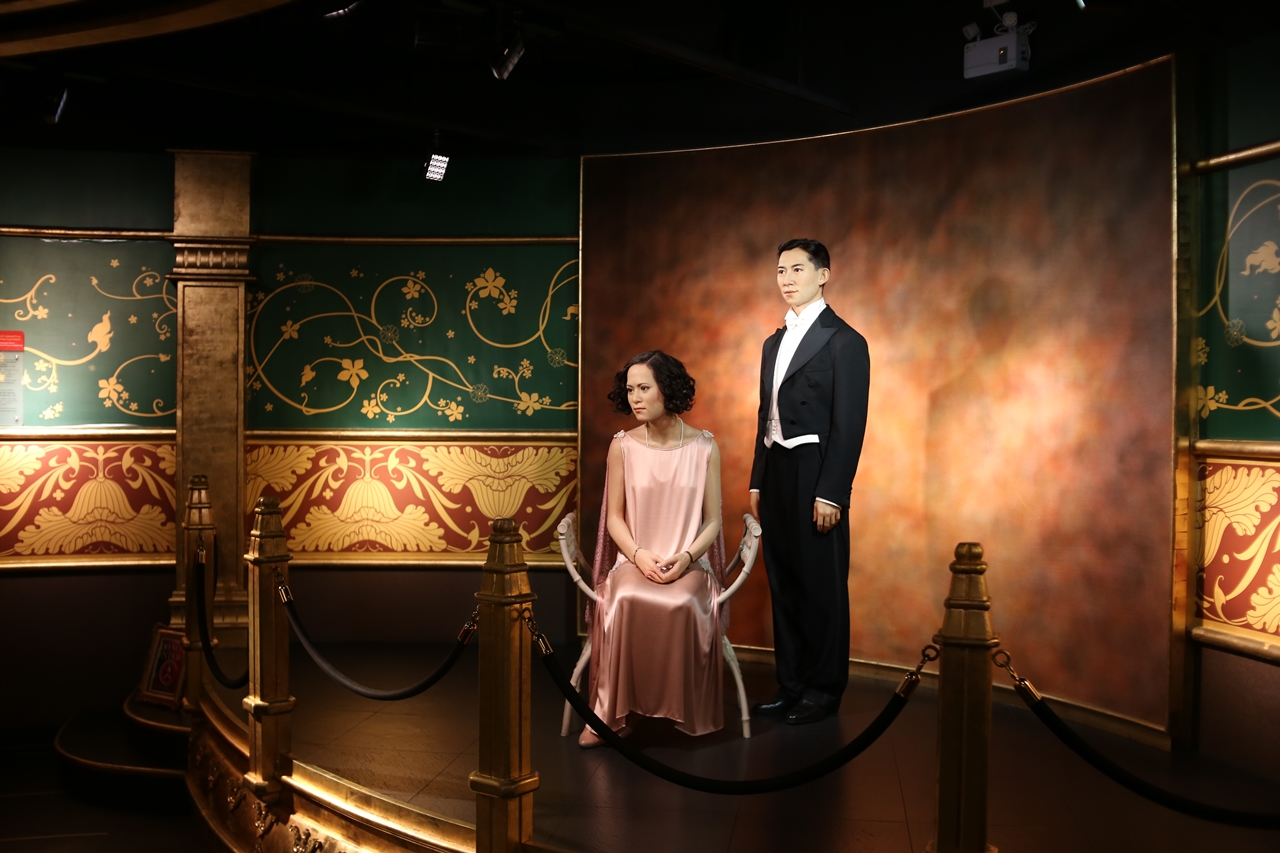 In addition to political figures, there are famous ones in Arts, music, science and technology, such as Sunthorn Phu, Picasso, Mozart, Mark Zuckerberg, and Einstein, all of whom had achieved many great things in the world.

Next is Sports Zone especially for sports fans, where you can meet David Beckham, Wayne Rooney, Steven Gerrard, Tiger Woods, and our local weightlifter, Pawina Thongsuk.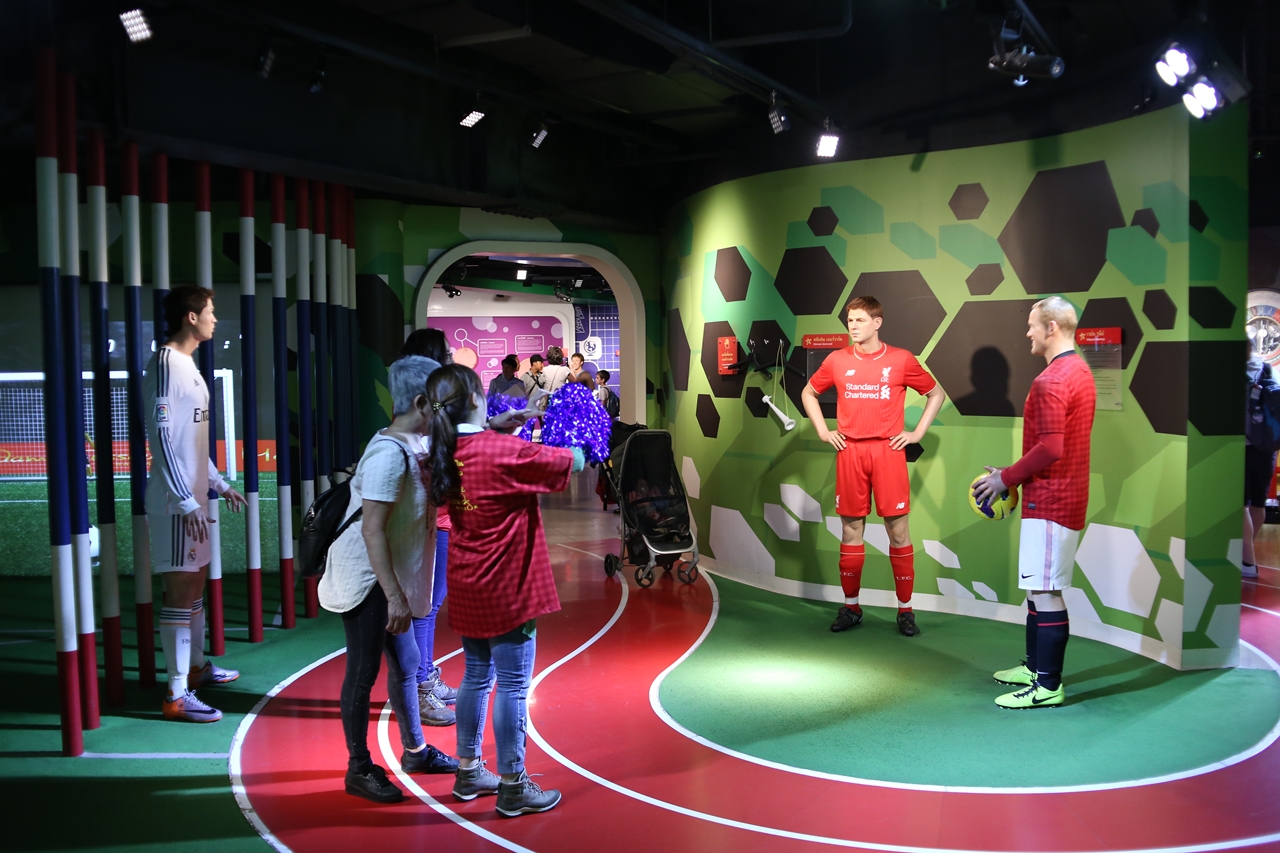 Next is the Music Room, a favorite of several people, because you can rub shoulders with your favorite music personalities, such as the British boy band One Direction, and mini stages of top entertainers such as Lady Gaga, Katie Perry, Madonna, Beyoncé, and Michael Jackson.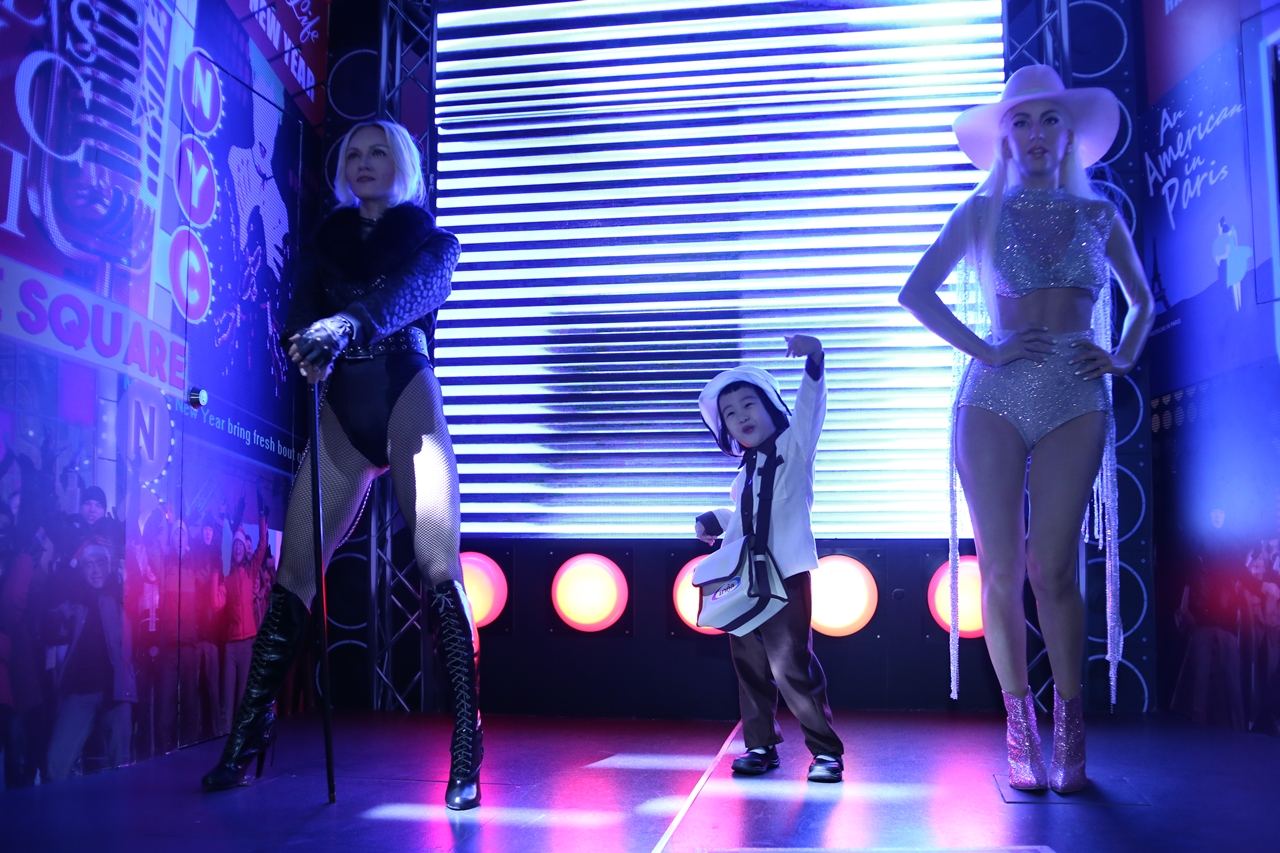 The entertainment industry will not be completed without famous actors! From King Naresuan, Mae Nak Phrakanong, Spiderman, Captain America, and the latest addition of Bollywood actors from the movie Saaho. Then comes the party zone of leading famous actors such as Johnny Depp, Kate Winslet, Leonardo DiCaprio, Brad Pitt, and several others.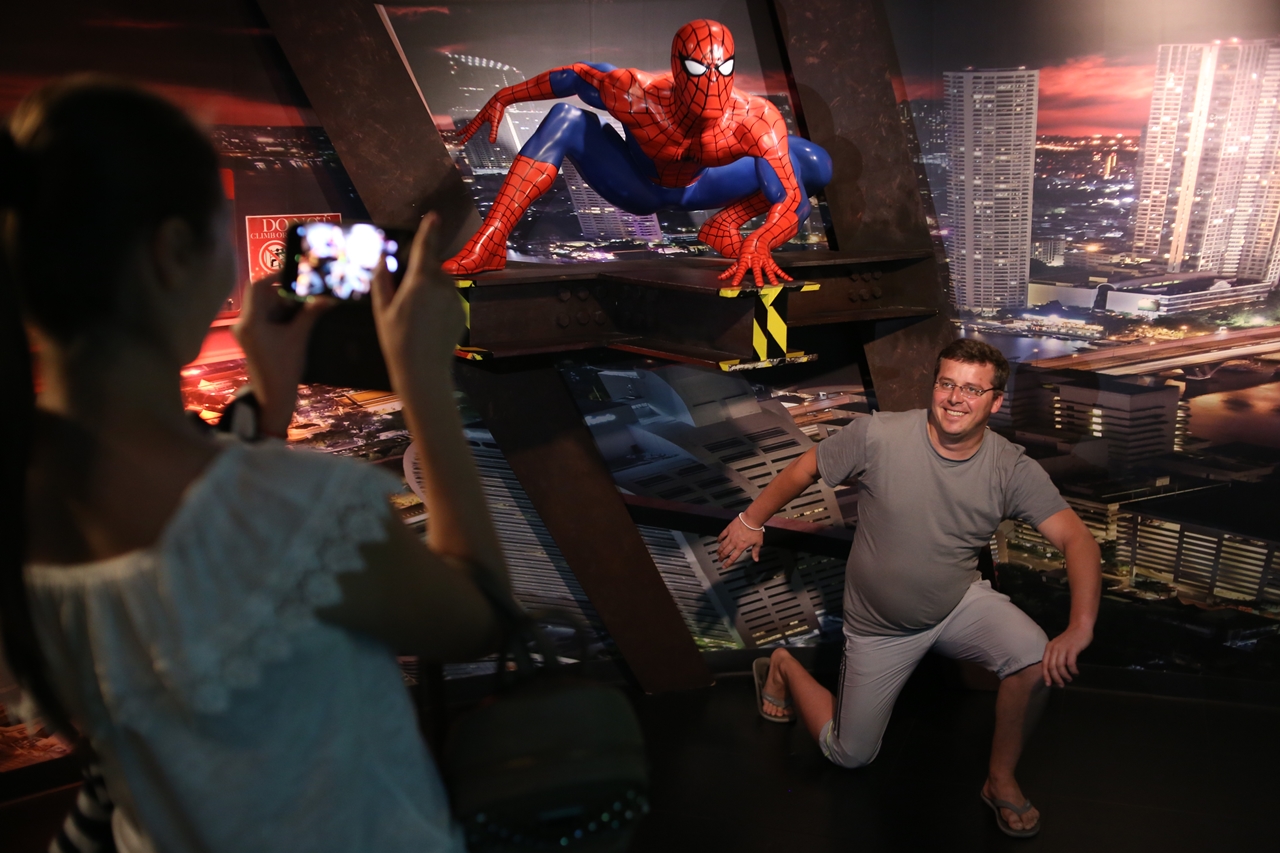 Last is the place where you learn how Madame Tussaud's wax figures were made. Try making your own wax hand as memorabilia. The last highlight of the museum is the 4D theatre showing the animation "Ice Age: No Time For Nuts" with great special effects. Outside the theatre is a special zone for the characters: Scrat, Sid, and Manny. Little Mimi seems to enjoy this the most. And of course, pick up some gifts from our souvenir shop before you leave!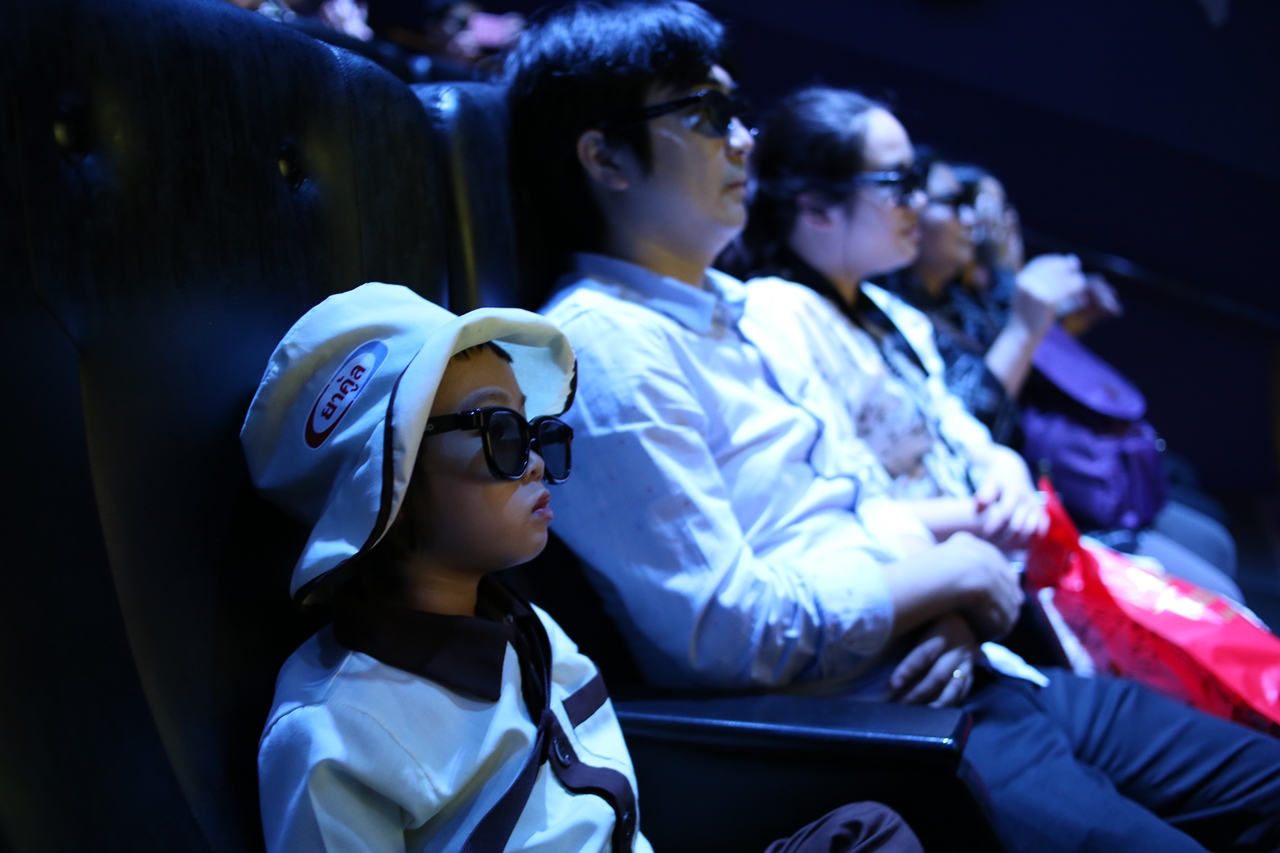 This is just part of all the fun, only you can see for yourself at Madame Tussaud, 4th floor, Siam Paragon Shopping Complex, open from 10.00 – 21.00 hrs. (last show at 20.00 hrs.) Tickets at ticket booth are sold at 590 Baht, or buy online at only 385 Baht. A special combo package is available for people who want to visit Sea Life at Siam Paragon on the same day at only 1,490 Baht

* Tickets for Ice Age: No Time For Nuts 4D are included in Madame Tussauds' show is on everyday, the first show at 11.20 hrs., last show at 19.50 hrs. For more information please call Tel 02-658-0060.